ABOUT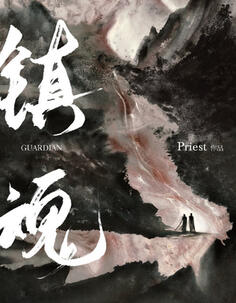 SYNOPSIS
When Detective Zhao Yunlan is called to investigate a mysterious death at a university, he meets Shen Wei: a polite but reserved professor who he immediately finds himself inexplicably drawn to. Although Shen Wei tries to put distance between them and dismisses Zhao Yunlan's courting attempts, Zhao Yunlan notices the way Shen Wei's hands linger a moment too long when he touches him and the look of restrained adoration hidden in his eyes when their gazes meet. And there's just something so familiar about him that he can't quite place...With every mystery they take on, the two of them grow closer, and Shen Wei's secrets and the reason for his affection towards Zhao Yunlan are slowly revealed. At the center of it all, a long forgotten plot of gods and ghosts threatening the balance of the world is brought to light.
---
STATUS
CompleteCHAPTERS
106 Chapters + 5 ExtrasWORDCOUNT
~450,000 (CN), ~250,000 (EN)TAGS
Urban Fantasy, Supernatural Horror, Chinese Mythology, Mystery, Romance, Domestic Fluff, Pining, Hurt/Comfort, Power Couple, Angst with a Happy Ending
CHARACTERS
(Disclaimer: this is a personal interpretation!)
Shen Wei
(沈巍)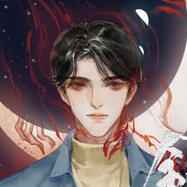 • humanities professor
• takes care of others well
• incredibly devoted
• masks his true feelings
• invented yearning
• terrible liar (but he tries)
• repressed gay
• gentle and polite (or is he)
Zhao Yunlan
(赵云澜)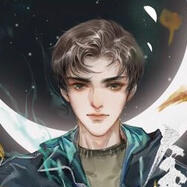 • paranormal detective
• shameless flirt
• very smart and aware
• huge romantic
• confident bisexual
• thirsting all of the time
• acts friendly but is moody
• knows all of your secrets
THE SPECIAL INVESTIGATIONS UNIT:
Da Qing (大庆): bratty talking cat
Zhu Hong (祝红): snarky snake lady
Guo Changcheng (郭长城): socially awkward but kind new recruit
Chu Shuzhi (楚恕之): grumpy zombie
Lin Jing (林静): fake monk
Wang Zheng (汪徵): gentle ghost girl with a tragic past
---
我见过你在我心里,无数次。
「 I've seen you in my heart, countless times. 」
---
MAIN PAIRING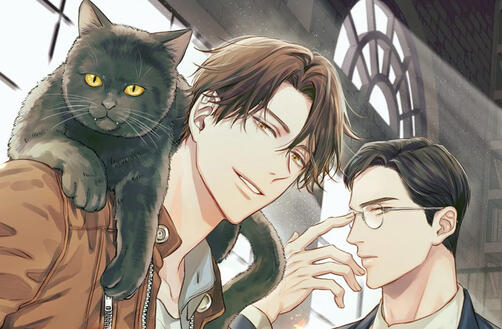 Ship Name: WeiLan (巍澜)
• basic ship dynamic is serious x flirty
• soulmates who complement each other so well
• immediately openly affectionate and flirtatious with one another
• SO MUCH PINING BETWEEN THEM
• always (lovingly) bicker like an old married couple
• their intense devotion and care for each other goes so deep
• both of them have absolutely zero chill and are equally insane
• and they have a many millennia old talking cat son!!
• come for one pairing get two more as a treat
CONTENT WARNINGS
(throughout novel, unless otherwise specified)
• graphic descriptions of violence, gore, death, and murder
• explicit language
• referenced/implied sexual content
⤷ suggestive language, but no explicit scenes
• dubious consent (ch. 43, 75, 94)
⤷ between characters who are inebriated
• ableism
⤷ particularly intellectual ableism and ableist language; a character is also teased for stuttering while others are spoken badly of for having disabilities (throughout, but especially in ch. 52)
• suicide (ch. 4, 6, 19, 37)
• suicide attempt (ch. 6, 105)
• self-inflicted injury (ch. 50, 54, 81)
• frequent smoking and alcohol use
• rape (ch. 37)
⤷ briefly alluded to in the story of an unnamed character
• mild homophobia
• fatshaming
⤷ directed towards a cat
• cannibalism
• abortion (ch. 14)
⤷ briefly mentioned in a description of a ghost
• racially insensitive/offensive descriptions
• use of homophobic slurs (ch. 55, extra 2)Feel free to message littleyaoji for any questions or further details.
ADAPTATIONS
the plural is a lie we only have one :')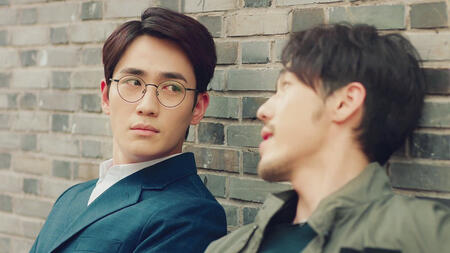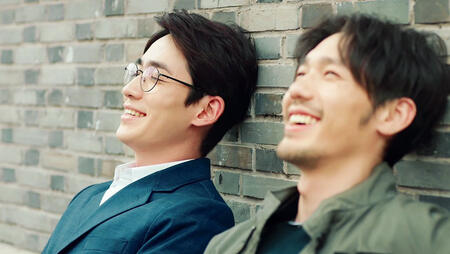 Live Action Web Drama (2018)
Episodes: 40
➙ Youku (original platform; missing several scenes and only viewable with paid Youku VIP membership)
➙ Mega
➙ All episodes were removed from Viki TV and YoutubePlease note: Heavy censorship forced the drama to change its plot to a sci-fi concept and only show a "brotherhood" between Zhao Yunlan and Shen Wei. Although the characters are the same, they're characterized differently, and it's practically another story in an alternate universe, which is something even the original author has emphasized. It's also important to note that the drama does not have the same ending as the novel. However, despite the changes, the drama can still be a worthwhile watch, especially for the actors who played Shen Wei and Zhao Yunlan. Their acting is phenomenal, and there are some elements of the romantic relationship between their characters shown in their performances.Content Warnings: Violence, cannibalism, death, self-harm, suicide, torture, murder, human experimentation, implied sexual assault/rape (not shown on screen), needles/injections (sometimes forced), gun violence, fatshaming, alcohol use, slavery, child kidnapping, child abuse, forced drug use (tranquilizers), war, brief animal death (hunting), execution, explosions.Other Links:
➙ Interviews and Behind the Scenes
➙ Official Weilan Song 《時間飛行》
➙ Novel Confession Reading by Bai Yu
---
Japanese Audio Drama (TBA)
The story was licensed for a Japanese Audio Drama in 2019 and is reportedly currently in production, though there's been no information about it since it was announced.
---
Live Action Web Movie (TBA)
A web movie adaptation was filmed in 2020, although its release date is currently unknown. It has a completely different cast, characters, and storyline from the live action drama as well as the novel and is set in the Republican Era.
MORE
---
---
Credits
Art: dugong, 柳ゆと, 插图绘师, and 张渔.This carrd was created by littleyaoji. If you have any questions or suggestions regarding any info on here, please don't hesitate to reach out to me! Feedback is welcome and appreciated.Last updated: Apr 8, 2022
Audio Dramas
Novel Adaptation
➙ Maoer FMOriginal Story
➙ Maoer FMNo translations available, but it's possible to automatically machine translate the subtitles with Google Translate on Chrome or Naver Whale/Papago. For more information, follow this guide.
---
Songs
一令長安 (A Writ of Lasting Peace)
➙ Audio • Drama FMV • Art FMV • English Subs • Lyrics命有波澜
➙ Audio • Drama FMV • English Subs死生关
➙ Audio • Drama FMV
↳ Warning: rapid cuts, blood我连魂魄都是黑的 (Even My Soul Is Black)
➙ Audio • Drama FMV
↳ Warning: rapid cuts, blood镇心
➙ Audio • Drama FMV
↳ Warning: rapid cuts, slides, blood他们说 (They Say)
➙ Audio • Drama FMV • English Subs
↳ Warning: rapid cuts, zooms, flash镇断魂
➙ Audio • Drama FMV
↳ Warning: rapid cuts, zooms, flash, blood爱你 (Love You)
➙ Audio
---
Misc.
Audiobook by AvenueX
➙ Music.163Meta: 不死不灭不成神 (What does it mean?) by Foxghost
➙ Tumblr
• use of homophobic slurs » (ch. 55, extra 2)
• use of r slur » (ch. 48, 59, 86)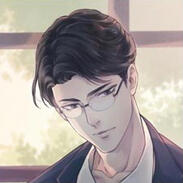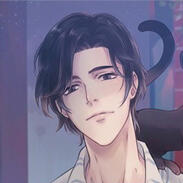 我既然肯为了你死,当然也肯为你活着。
「 If I can die for you, then of course I can live for you. 」
➙ Viki TV
➙ YouTube (missing some scenes; for information on which ones click here, but there are spoilers!)
➙ YoukuVideos
40-Min Movie (Novel Based)
➙ YouTube | BilibiliWeilan Incarnations
➙ YouTube
(TW: Rapid cuts, explosions, blood)Weilan Incarnations w/ Shen San Focus
➙ YouTube | BilibiliWeilan + Bai Yu reading the poem 《我喜歡》
➙ YouTube | BilibiliDrama Ending Fix-It (Novel/Drama Mix)
➙ YouTubeNovel Based
➙ YouTube
如果'死'是混沌,那'生'就是不断地挣扎吧。
「 If 'death' is chaos, then 'life' is neverending struggle. 」
Before reading, please consider buying the original webnovel on JJWXC! It costs only a few USD to do so and monetarily supports the author. For help on how to pay for it, follow this guide.English Fan Translation
➙ Prologue: Innate (translated by alyson_trash)
➙ Main Story (translated by RainbowSe7en, ineffablebfs, fandoestrans, yilngiaozu, dtriad, and Koi; edited by Fangirlishness and Solo)
➙ Google Docs (In Progress: 90/106)
↳ translated by yuka_cchiiExtras
➙ Tumblr: Extra 1 • Extra 2 • Extra 3 • Extra 4
↳ translated by foxghost
➙ Wattpad: Extra 1 • Extra 2 • Extra 3 • Extra 4
↳ translated by TanyavvvvvvExtra 5 ("The Shen San Extra")
➙ Wattpad
↳ translated by Dawnmist31
↳ divided into two parts/chapters
➙ Google Docs
↳ translated by oubings
↳ this translation is only being shared privately following the request of the translator; contact littleyaoji for the linkAdditional Translations + Meta
➙ Tumblr
↳ on names, the mythology, translated excerpts, and more
↳ translators credited on site; compiled by dtriadTerms Guide
➙ Google Docs
↳ there's a lot of variation in how terms are translated throughout the novel, so if you're ever confused about anything, feel free to check out this guide!
↳ compiled by littleyaojiEPUB
➙ EPUB
↳ IMPORTANT: the EPUB is missing several important parts and details from the novel that were left untranslated, so reading on there is NOT recommended; the updated, complete version can only be found in the Google Docs linked aboveOfficial Korean Translation
➙ Ridibooks
↳ eBook available for purchase
↳ translated by 김은성Official Japanese Translation
➙ Subarusya
↳ eBook available for purchase
↳ translated by 許源源
Original Novel
➙ JJWXC
↳ please monetarily support the author; it costs very little to do!!
↳ click here for a guide on how to use JJWXC91-100101-106Meta: 不死不灭不成神 by 今夏的奇迹
➙ Weibo➙ Google Docs (1-82)
➙ Google Docs (83-85)
➙ Google Docs (86)
➙ Google Docs (87-90)
➙ Google Docs (91-106)镇断魂 mando ver镇魂令
➙ Drama FMV?向死而活
➙ AudioTo be honest, it's a bit difficult to explain why I love this novel so much without getting into spoilers, but I will try to do it anyway.At its core, Zhenhun is a story about love, growth, and finding self-worth after a lifetime of hardships and mistakes.• Weilan's relationship. It's uniquely complex and intimate in a way that really only makes sense to them. They're just so loving and affectionate and really understand each other, so all the problems they face are worked out together.• The character development. It's done so well. The characters are complicated and compelling, and though they are not perfect, their struggles help them grow. Ultimately, Guardian is about growth, love, and finding self-worth after a lifetime of hardships and mess-ups.They're fascinating to read, and each case is also meant to reflect and parallel Weilan, whose relationship you learn more about as the story goes on.• The amazing concept. Guardian is a story about gods, ghosts, demons, the natures of all these different beings, and the meaning of humanity, love, and suffering. It's centered around Chinese mythology and Buddhist/Taoist ideas regarding the cycle of reincarnation, enlightenment, and souls.